Google's Big Enterprise Cloud Bet

Information Resources
3/23/2017

In this special report, Enterprise Cloud News looks at the factors driving Google's successes and failures, and whether it's a good idea for enterprises to look to Google as a cloud partner.
Cloud Skills: What's Hot?

Information Resources
3/14/2017

To help gain insight into the skills that are changing the way IT professionals work with the cloud, Enterprise Cloud News conducted a focused survey of enterprise cloud users in February 2017. The survey asked: "Which of these cloud skills are most important for 2017?" Readers were offered a chance to pick three skills they believed most important. Of the readers surveyed, 67 returned responses to the question.
The advent of cloud computing, combined with other technologies, is giving other parts of the enterprise the ability to buy technologies. At the same time, IT has less control over its budget.
The market for SD-WAN is growing, with a new report finding that it will hit $2.9 billion by 2021.
IBM makes a deal with AT&T to use Watson for Internet of Things analytics, and Twitter describes how it's using Watson to combat abuse.
Microsoft is planning to use its wide array of patents to muscle its way into the connected car space. Toyota is the first to sign up.
Is Google on track to hit its self-proclaimed goal of cloud revenue exceeding ad revenue by 2020? Enterprise Cloud News looks at the chances in a special report.
MWC: Who Does Cloud Best?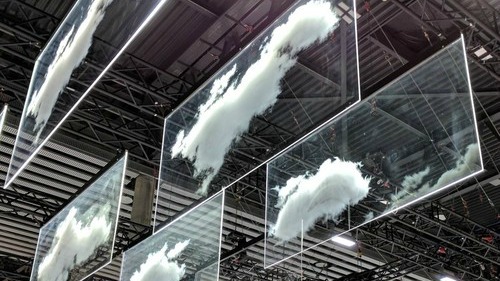 Slideshow archive