Schiller showed a couple of games -- which did indeed look impressive, if you are interested in games, which I'm not.
He showed the MLB.com At Bat baseball app, which lets a user look through the phone display at the field to see baseball stats of players. And he showed a star map that lets you overlay information about the sky over the real sky.
Augmented reality will be world-changing -- when it achieves the science-fiction vision where users wear digital eyeglasses and contact lenses and see the augmented reality overlaid on the real world. As long as you have to hold a phone or tablet in front of your face, AR will have limited usefulness. Still, Apple is getting off to a good start with the technology, and by the time AR does become mainstream, Apple will be well positioned with technology experience and an ecosystem of software development partners.
The iPhone 8 and 8 Plus get wireless charging for convenience, using the Qi standard. I have generally found wireless charging to be fussy; it's easy to knock your device out of alignment and suddenly you're not charging anymore. Still, it's a nice alternative to plugging in wires.
Both iPhone 8 models will be available for preorder Friday, and in stores beginning September 22. Pricing starts at $699.
iPhone X
The big finish: The iPhone X, the tenth anniversary iPhone.
On the one hand, the phone is overhyped. The marquee feature is the edge-to-edge OLED display. The display covers the space that used to be occupied by a home button; instead of tapping the home button, you use a gesture to get to the home screen. These are features that competitive phones already have.
On the other hand: The iPhone X looks like a great phone, and an improvement over previous models.
That edge-to-edge display is more screen real estate and less useless bezel, so that's all good.
For me, personally, the size looks ideal. It's a 5.8" diagonal. I've often thought that a tablet the size of a Kindle Paperwhite, with a 6" display, would be ideal for me; the iPhone X is very nearly that.
Another marquee feature for the iPhone X: It unlocks using facial recognition -- called Face ID -- rather than Touch ID with your finger.
The iPhone X is unlocked by the owner of the phone simply looking at it. The phone recognizes the owner's face (which already makes the phone smarter than a cat). Face ID works even when you change your hairstyle, wear a hat, put on or take off glasses, or grow a beard. It works during the day or at night, and adapts as your face changes over time, Craig Federighi, Apple senior vice president of software engineering, said at the introduction. The phone doesn't unlock unless you're looking directly at it with your eyes open.
But Face ID isn't perfect. During the onstage demo, Face ID failed once. Federighi quickly switched to a backup phone and kept on going. The glitch caused Apple's stock to drop, but then it recovered (only to decline again after the conclusion of the product introduction, closing at $160.82, down 0.42%, and declining an additional 0.04% to $160.75 after hours).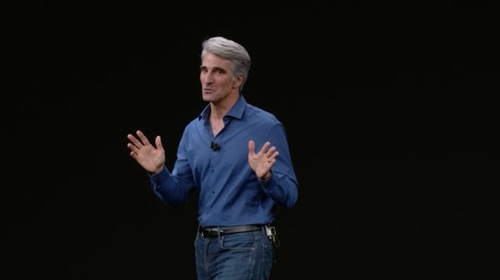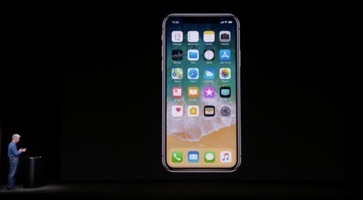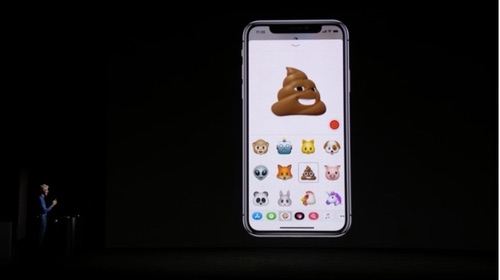 Like the iPhone 8, the iPhone X supports AI. You can add a mask to your face using the selfie camera.
And the iPhone X supports "Animoji" -- a combination of AR and emoji. You can talk into the selfie camera, record a video message, and the face of an emoji will play your message back, mimicking your facial expressions. Federighi demonstrated a unicorn, a cat, and -- my favorite -- the poop emoji.
Talking poop: My inner 12-year-old died from joy.
The iPhone X will be priced starting at $999 (expensive!), and will be available for preorder beginning October 27, with availability beginning November 3 (so long to wait!).
Is the iPhone X overhyped? You bet. Is it revolutionary? Maybe not.
But it looks like it's an improved iPhone. And that's typical of Apple's products over the past decade. Apple hasn't had a revolutionary product since the original iPhone ten years ago. But it excels at making products that people like. And it just keeps doing it every year. That's how Apple stays in business, and stays profitable.
And maybe we did see a revolutionary product from Apple this week. Not the iPhone X, which gets all the attention, but the Apple Watch. It's a phone for people who don't want to carry around a phone. That's a product with potential.
As for me: I expect to get an iPhone X. I mean, bigger OLED display and animated poop emoji? How can I say no to that?
Related posts:
— Mitch Wagner




Editor, Enterprise Cloud News