With its acquisition of EMC, Dell is now a major supplier, along with HPE and Cisco, of cloud computing infrastructure. However, not all enterprises are the same and most have vastly different computing and power needs. One way Dell is trying to address these issues in the cloud market is using modular data centers, which can address different enterprise needs. Enterprise Cloud News caught up with Ty Schmitt, a Dell Fellow and executive director for Extreme Scale Infrastructure with Dell EMC, to find out how the market is changing.
Microsoft, Google, IBM, Alibaba and Oracle might have grown more in the first quarter of 2017, but AWS remains in a class by itself in the public cloud market.
Amazon released its first-quarter financial results on April 27. Although AWS once again slowed a bit, the company's public cloud platform is still pulling in impressive amounts of money for the retail giant.
Changes in how enterprises and their IT departments are using the cloud has Cisco thinking about where multicloud is and where it's going.
Oracle is continuing to build out what it can offer in the cloud and it's adding artificial intelligence to its Customer Experience cloud.
IBM is opening data centers in Dallas and Washington DC as part of its cloud plans for 2017.
MWC: Who Does Cloud Best?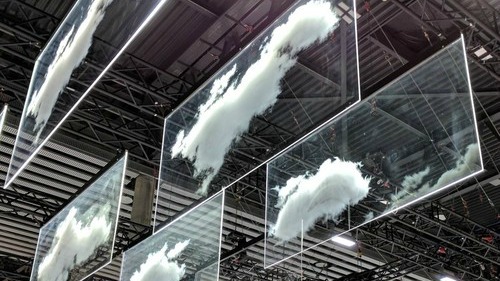 Slideshow archive