How SD-WAN Ensures Reliability & Quality for Your SaaS Applications
This webinar is not yet archived.
Date:
Thursday, February 22, 2018
Time:
11:00 a.m. New York/ 4:00 p.m. London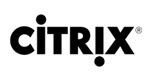 Speakers
SaaS-based applications are the choice of many enterprises looking to replace traditional apps that were hosted in their own data center. SaaS provides flexibility and choice when it comes to enterprise-grade applications and reduces some administrative challenges by offloading them to the vendor.
But SaaS is not without its challenges.
Specifically, SaaS makes it more complicated to bring applications to branch offices. Older technologies such as WAN doesn't cut it anymore, and service providers are looking for new ways to connect offices to the apps that workers need.
It's a challenge for IT as well, since SaaS provides a lot of flexibility but admins still want a sense of control of the data.
This is where SD-WAN is proving that it has something to offer to IT, enterprises and service providers. Join Citrix and Enterprise Cloud News as they explore what SD-WAN means for the modern enterprise, how it provides security and connectivity when it comes to SaaS, how to improve the user experience and how service providers can offer SD-WAN to customers as a service.
Scott Ferguson, Editor, Enterprise Cloud News/Light Reading


Prior to joining Enterprise Cloud News, he was director of audience development for InformationWeek, where he oversaw the publications' newsletters, editorial content, email and content marketing initiatives. Before that, he served as editor-in-chief of eWEEK, overseeing both the website and the print edition of the magazine. For more than a decade, Scott has covered the IT enterprise industry with a focus on cloud computing, datacenter technologies, virtualization, IoT and microprocessors, as well as PCs and mobile. Before covering tech, he was a staff writer at the Asbury Park Press and the Herald News, both located in New Jersey. Scott has degrees in journalism and history from William Paterson University, and is based in Greater New York.
close this window
Donna Johnson, Director, Product Marketing, NetScaler SD-WAN, Citrix


Donna Johnson has worked with network management and network infrastructure products, holding positions of engineering management, product management and product marketing at companies such as Objective Systems Integrators and Dorado Software. Most recently, she was Director of Products at Talari Networks, where she helped define the emerging category of software-defined WANs.
close this window