Webinar Archives

Webinars are free sponsored educational seminars that are accessed over the Internet. You can register for upcoming Webinars or view archived presentations via the links below.
Evernote's Journey to the Cloud




Date:

4/20/2017
Sponsors: Evernote
View archived webinar

Like many enterprises, Evernote was motivated by business transformation to move to the cloud. Evernote took 70 days to move from its own data centers and infrastructure to Google Cloud Platform, and did it all without disrupting service to the 200 million people who rely on Evernote to keep track of everything from business documents to recipes. To make the transition, Evernote had to move 5 billion notes and 5 billion attachments, comprising more than 3 petabytes of data. In this webinar, you'll find out how Evernote made the transition to Google Cloud Platform, the benefits it's seeing, the problems it encountered along the way, and how it resolved those problems – or didn't. You'll also learn how Evernote is looking to take advantage of Google's services, including machine learning.
Microsoft, Google, IBM, Alibaba and Oracle might have grown more in the first quarter of 2017, but AWS remains in a class by itself in the public cloud market.
Amazon released its first-quarter financial results on April 27. Although AWS once again slowed a bit, the company's public cloud platform is still pulling in impressive amounts of money for the retail giant.
Changes in how enterprises and their IT departments are using the cloud has Cisco thinking about where multicloud is and where it's going.
Oracle is continuing to build out what it can offer in the cloud and it's adding artificial intelligence to its Customer Experience cloud.
IBM is opening data centers in Dallas and Washington DC as part of its cloud plans for 2017.
MWC: Who Does Cloud Best?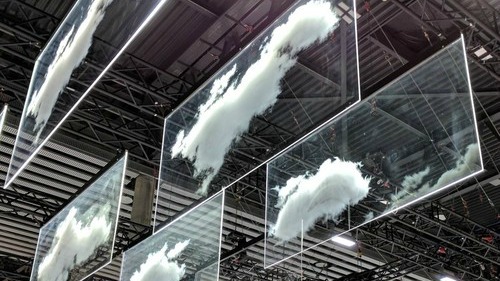 Slideshow archive